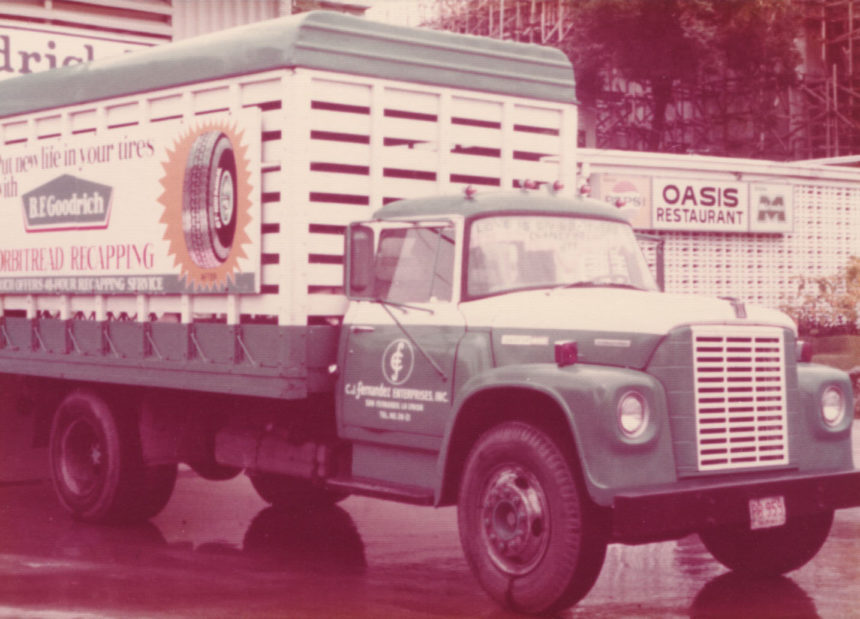 C.J. Fernandez Enterprises, Inc (CJFEI) started in 1962 as a sole proprietorship owned and managed by Engr. and Mrs. Cresencio J. Fernandez. In 1973, it was incorporated and registered with the Securities Exchange Commission under SEC registration #52169. The same year, the company was appointed distributor of the then B.F. Goodrich Philippines, Inc. Its franchise as a distributor covered all the provinces and cities within Region 1, the provinces of Tarlac, Benguet, Abra including the cities therein. On its first year as BFGoodrich's distributor, CJFEI became one of its top distributors in the country proving its potential for market dominance.
Through the years, with B.F Goodrich Philippines, Inc. and its transition to Sime Darby International Company, Inc. CJFEI has branched out and expanded its business to include not only tires and rubber distribution but also to service vehicles through its Klinicar outlets. In addition, the company also became a distributor of First Brands Philippines, Inc., now Clorox International Philippines, Inc. for Prestone and STP Products, Oriental and Motolite Marketing Corporation for Batteries, and other automotive products.
Afterwards, several CJFEI branches in different cities were opened to serve and satisfy the growing demand of its customers: Tarlac City in 1977; Dagupan City in 1978; Baguio City in 1985 and Oasis Greenhills, San Juan, Metro Manila in 1987.
In 1996, CJFEI accepted the offer of Goodyear Philippines, Inc. to be its distributor when Sime Darby International Company, Inc. left its tire manufacturing business in the country. In 1998, after just two years, the company was cited the Number One Distributor of Goodyear Philippines, extending its reach to the whole of Luzon. When Goodyear designated territorial boundaries among its four (4) distributors in Luzon, CJFEI has been appointed as exclusive distributor for regions 1,2,3 (except Ilocos Norte) and the Cordilleras Autonomous Region .
However, due to the closure of Goodyear factory, CJFEI opted to carry multi-brand tires coming from Japan; Korea; Indonesia; Thailand and China.
To date, CJFEI remains to be among the top companies in the Philippines with its growing market share in the tires and rubber industry and other products like fuel, batteries, brake fluids, coolants, oils, lubricants among others; as well as in the service and hospitality industry.
CJFEI's caring professionals are committed to deliver total customer satisfaction along with its top-of-the line quality products and services.